As an Amazon Associate, I earn from qualifying purchases.
Spyderco is a very unique and famous knife brand based out of Golden, Colorado. The brand receives a lot of attention for its innovative knife designs and high-quality craftsmanship, but are Spyderco knives objectively good and worth the price?
Spyderco is known for its well-made knives that boast meticulous craftsmanship and top-of-the-line materials, including VG-10 and CPM S30V blade steels. While often expensive, Spyderco knife prices accurately depict their value and are not inflated considering their quality and craftsmanship.
As a brand and company, Spyderco is a pretty massive player in the knife industry. There is a lot to dig into and discuss, so let's get on with it and take a more in-depth look at Spyderco Knives.
Are Spyderco Knives Worth the Money?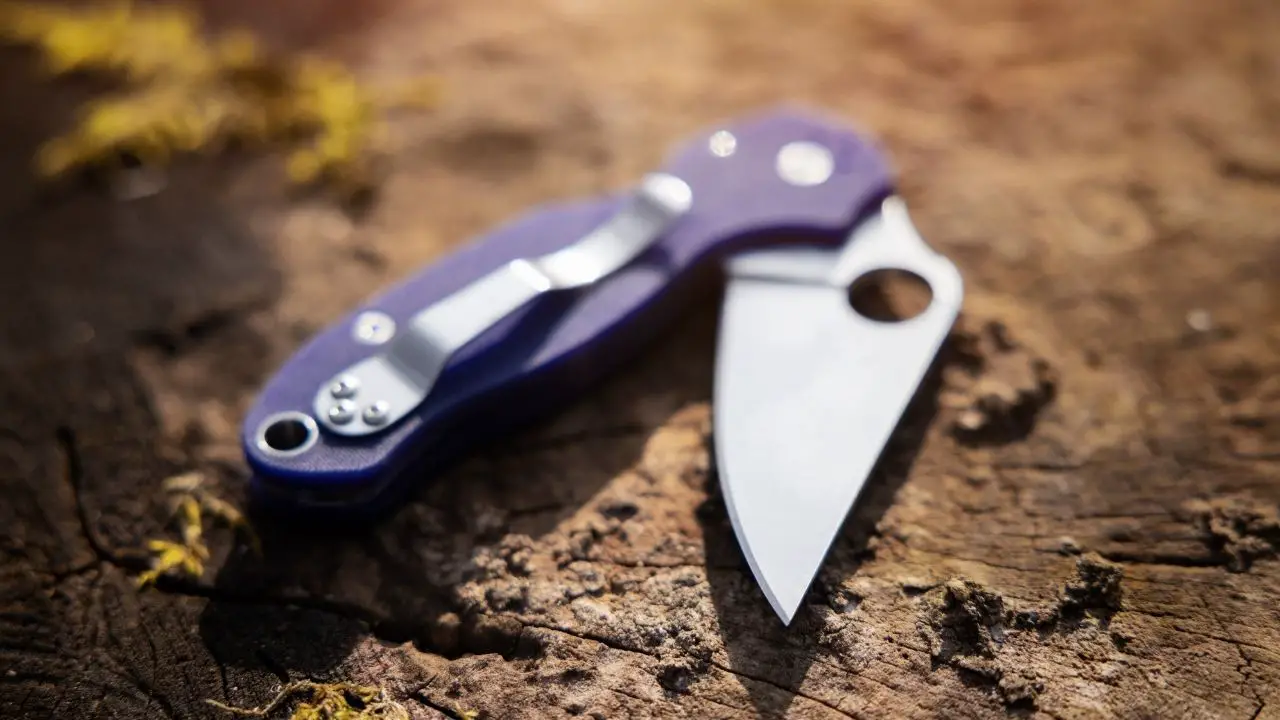 Generally, Spyderco knives are very high-quality blades that are well worth the money. The company uses good quality materials, spends time on design, and offers a good warranty on its knives. Every Spyderco knife I've used has been well constructed, durable, and overall an excellent tool.
Spyderco, while often considered a high-quality brand, isn't mainly known as an expensive knifemaker. Spyderco offers knives in many different price brackets, but the vast majority of their selection falls between $100 and $300.
To get a better idea of the prices that Spyderco offers, I analyzed their lineup of locking folding knives, and this is the data I collected:
| | | |
| --- | --- | --- |
| Estimated Price | Number of Spyderco Locking Folding Knives | Percentage of Total |
| $0-$100 | 29 | 13.4% |
| $101-$200 | 96 | 44.2% |
| $201-$300 | 68 | 31.3% |
| $301+ | 24 | 11.1% |
Knife prices fluctuate, but this data should give you a pretty good idea of the general prices of Spyderco knives. Their exceptional design and notable materials and craftsmanship make Spyderco knives well worth the price, in my opinion.
Are Spyderco Knives Good?
To better understand the quality of Spyderco products, let's take a deep dive into the materials, build quality, and design of their knives, as well as the standard warranty that accompanies nearly every Spyderco blade.
Materials
One of the primary foundations of any good knife is the materials used to construct the blade, handle, clip, and all the other intricate and small parts. Most companies have a fondness for certain materials that they use in many of their knives, and Spyderco is no different.
Below are some of the most common and popular blades steels and handle materials that you can find on Spyderco knives.
Most Common Spyderco Blade Steels
Spyderco tends to stay more toward mid-tier blade steels, but their heat treatment process and the care they put into their knives ensures their blades never feel cheap or less than high quality. Here are some of the most common Spyderco knife blade steels:
8Cr13MoV
CPM S110V
CPM S30V
CTS XHP
H-1
LC200N
VG-10
Most Common Spyderco Handle Materials
While the list of handle materials Spyderco messes with is relatively short, the materials they use are extremely high quality and durable. The company tends to shy away from entirely natural handle materials, though they do offer some. 
Instead, Spyderco focuses on more durable synthetic candles, like FRN, carbon-fiber, G-10, and many different combinations of these and other synthetic handle materials. Here are some of the most common Spyderco knife handle materials:
Carbon-fiber
Fiberglass-reinforced nylon
G-10
Stainless Steel
Titanium
Build Quality
While not overly exceptional, Spyderco knives are generally very well built, high quality, and reliable tools that are sure to last a long time. 
The consensus online and from knife enthusiasts that I know is that Spyderco knives are good quality blades. Spyderco knives often have new and intricate designs, and the company manages to produce a near perfectly manufactured knife the vast majority of the time. The company has a pretty good reputation for reliable and consistent quality products.
Build quality isn't often something that Spyderco is praised for because they shine much brighter in other areas, but their knives are well made at the end of the day and stand up to some of the best in the industry.
Design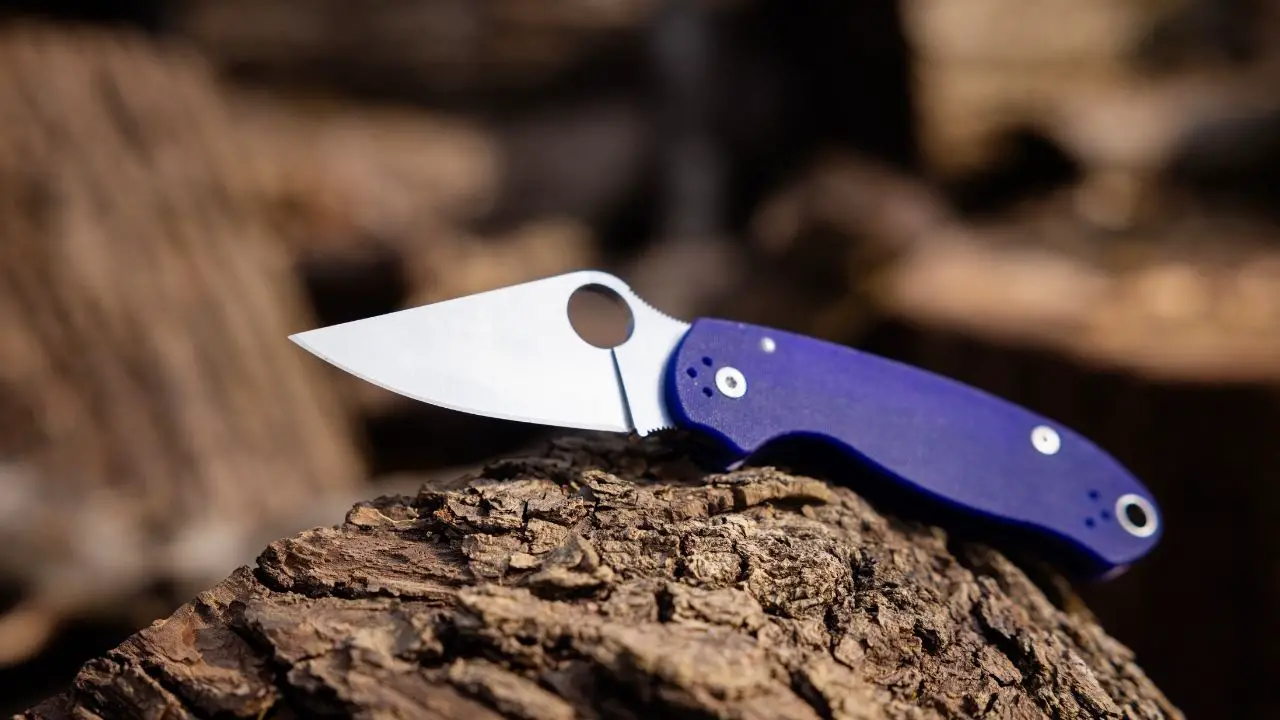 Most people cannot deny the precision and thought that goes into Spyderco knife design and the impact the company has had on the industry as a whole. Knife companies typically spend a lot of time on design, but Spyderco takes this to a whole different level and has been leading the way in knife design for a long time.
Spyderco has a long history

of knife design innovation, including pioneering serrated knives, one-hand opening systems, and the standard pocket clip we all know and love today.
Spyderco knives are incredibly ergonomic, thought out, and designed with the end-user in mind. Their typical Spyderco knife profile is exceptionally recognizable, with the slightly curved body shape and the famous round hole in the blade for easy one-handed opening.
Warranty
The standard warranty

for Spyderco knives, while not exactly revolutionary, covers any material defects or craftsmanship issues caused by the manufacturer. The warranty lasts for the product's entire lifetime, so if a Spyderco knife ever fails to work as intended due to a flaw with the knife's design, craft, or material, you can send it for repairs or replacement.
However, it is essential to point out that the Spyderco knife warranty does not cover lost or broken knives due to negligence, regular use, or anything other than a material or craftsmanship defect. Spyderco does offer a service where they'll sharpen, re-profile, fix chipped blades, and do other knife maintenance services for a fee, plus shipping. 
For a more detailed look at the Spyderco knife warranty and how it stacks up to other popular knife brands, make sure to check out my article on the subject

.
How Good is Spyderco as a Company?
While not exceptionally important to the average consumer, you should consider the company behind the products when considering whether a brand is good or not.
From extensively researching Spyderco, I have not found any major red flags or scandals that should make you want to avoid the company. Sure, they've run into occasional minor production and quality control issues, but nothing too serious.
Spyderco also offers a handful of knives and knife lines that support specific charities

, foundations, and causes. Spyderco has knives supporting Alzheimer's Association Colorado Chapter, Keep A Child Alive, Living Beyond Breast Cancer, and many more. They donate a portion of the profits from each of the knife lines corresponding to the specific charity or foundation.
Overall, Spyderco seems like a very legit and reputable company. All the knives I've seen and own from them are well made, durable, and excellent at their job.