As an Amazon Associate, I earn from qualifying purchases.
Kershaw Knives is one of those companies that aren't quite a staple in the knife world, but nearly everyone interested in knives has at least one of them, and they're doing enough interesting things to warrant some attention.
Kershaw Knives is a reputable brand that provides quality blades at a reasonable price. The company is known for its wide selection of mid-range and budget EDC pocket knives. While Kershaw tends to use lower-quality materials than more expensive knife companies, for the price, they are great.
There's a lot to like and dislike about Kershaw knives, so let's do a more in-depth analysis of the company, their knives, and many other common questions you may have about the brand's quality.
Are Kershaw Knives Any Good?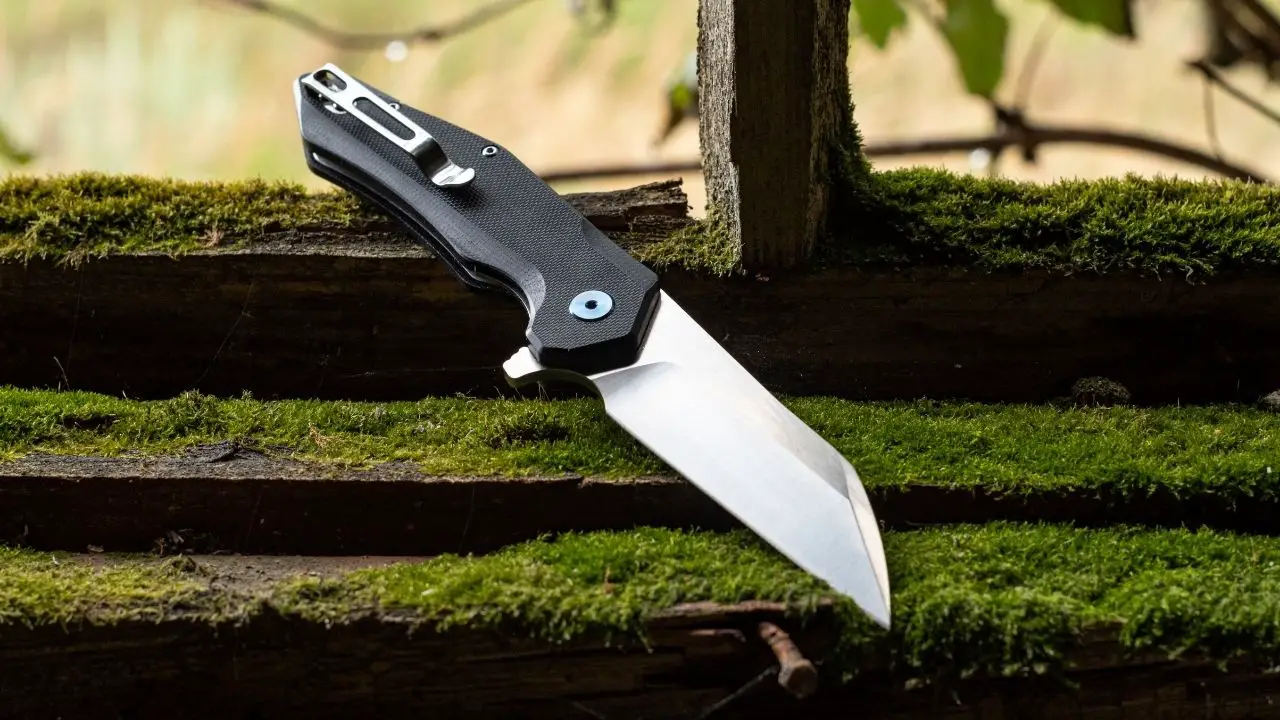 Kershaw Knives excels at certain things and is severely lacking in other areas, so whether or not you should get one of their knives largely depends on what you value in a good knife. 
There are many characteristics that you can look at when analyzing the quality of a knife brand. Below, we'll take a look at some of the most noticeable and important factors to help you decide for yourself whether Kershaw knives are any good.
Price
Kershaw knives are generally appropriately priced for their quality. The company tends to make many low to mid-range EDC pocket knives that are by no means premium quality, but they're overall well-built and good value. 
Below is a quick breakdown of how many knives Kershaw has in each price bracket to give you a rough idea of how expensive their knives are:
| | | |
| --- | --- | --- |
| Estimated Price | Number of Kershaw Knives | Percentage of Total |
| $0-$50 | 61 | 30.5% |
| $51-$100 | 93 | 46.5% |
| $101-$150 | 29 | 14.5% |
| $151-$200 | 14 | 7% |
| $201+ | 3 | 1.5% |
As you can see, 77% of Kershaw knives are below $100. With the majority of their knives below the $100 mark, this makes Kershaw Knives a very budget-friendly and affordable brand.
To put that into perspective, the higher-end knife brand Spyderco prices roughly 13.4% of their locking folding knives under $100. For a full breakdown of Spyderco and an analysis on whether they make good knives or not, make sure to check out my article here

.
Design
Kershaw seems to put a lot of time and effort into their knife designs, but the end products are sort of hit or miss. It all comes down to personal preferences and design taste, but some of their designs are pretty polarizing and aren't traditionally attractive.
Most Kershaw knives follow similar trends in regards to their design and aesthetic. The best way to describe Kershaw's knife design is "modern tactical." 
Kershaw knives tend to have a sleek and modern design while incorporating many hard corners, patterns, and other qualities typically found on tactical-style blades. The vast majority of their lineup consists of a slim drop point blade with a textured, low-profile handle. 
The company also offers many knives like the Kuro and Shuffle II that have tanto-style blades. There are also outliers like Outright and Stable that have Persian and cleaver blade designs, respectively.
In terms of knife opening mechanisms, Kershaw has quite a few interesting and unique designs. By far, their biggest claim to fame is their SpeedSafe assisted opening system launched in 1998. Kershaw also has a robust locking system called Sub-Frame.
Materials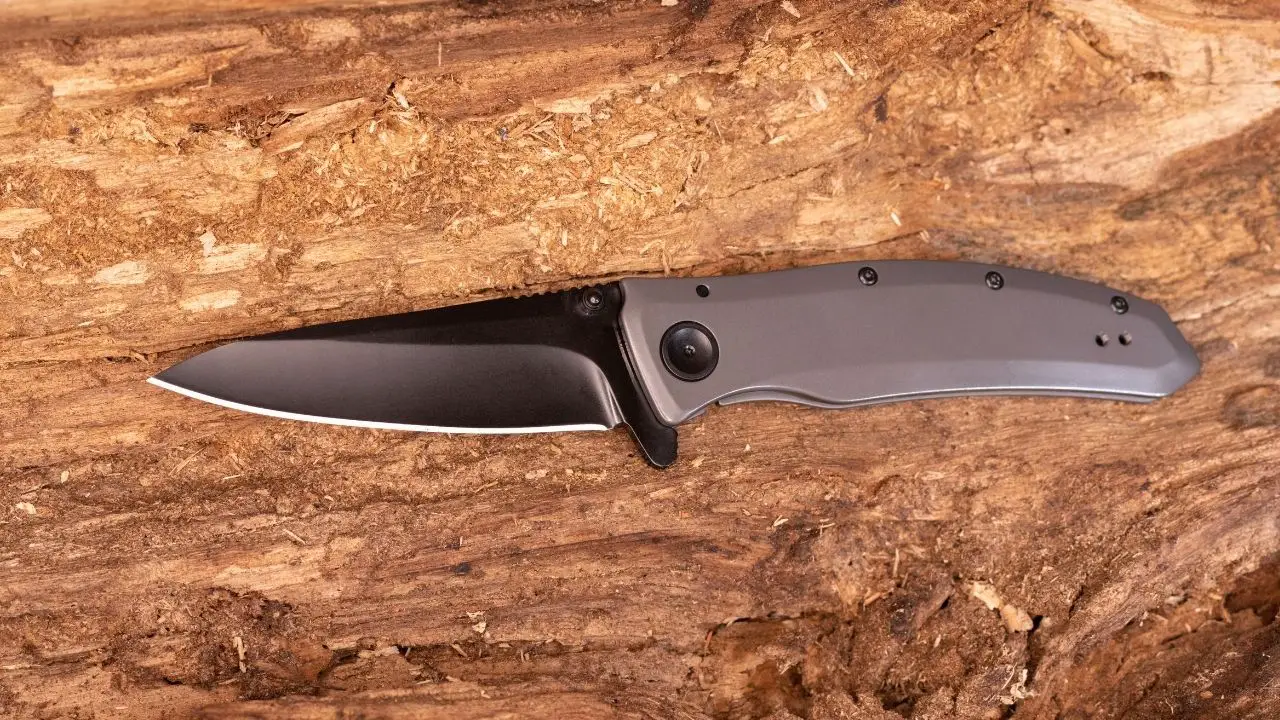 The materials used to make Kershaw knives aren't the most premium available, but they are pretty good considering the price. More importantly, though, Kershaw seems to know what they're doing.
Although they're not working with top-of-the-line blade and handle materials, Kershaw makes some pretty durable and impressive knives. Below I'll further discuss Kershaw's choice of handle and blade materials for their knives.
Common Kershaw Blade Materials
Kershaw Knives uses many different blade materials in the construction of their knives, but below are a few of the most common that you'll find the brand using:
CPM-154
D2
Sandvik 14C28N
420HC
8Cr13MoV
4CR14
3CR13
420J2
By far, most Kershaw knives have a 8Cr13MoV steel blade, though there are a good number of CPM-154, D2, and Sandvik 14C28N ones as well. Over 35% of all Kershaw knife blades are 8Cr13MoV steel.
Most Kershaw knives use pretty budget steels, appropriate for the price point, but a few use mid-range to higher-end steels. Of course, these higher-end Kershaw knives tend to fall in the $100-$200 ballpark, but that is appropriate considering their D2, CPM-154, and CPM-S30V blades.
Common Kershaw Handle Materials
There are many different handle materials options for Kershaw knives, but below are a few of the most common:
Aluminum
Carbon Fiber
G-10
Glass-Filled Nylon
Stainless Steel
Trac-Tec
Overall, the knife handle material options that Kershaw presents are pretty reliable and high quality for the price point of the knives. There are many nylon, Trac-Tec rubber, and other lower-end handle materials, but it's good to see G-10, carbon fiber, and stainless steel options.
Build-Quality
Kershaw knives aren't the best in terms of build quality, but they're far from the worst. The company seems to put a lot of pride and effort into making high-quality knives, but the low price tag on most Kershaw knives should keep your expectations in check.
Kershaw has a lot of quality control in place, so it's rare to get a defect or flawed knife due to manufacturing. Their knives made overseas have an extra round of quality control before being shipped to ensure everything is well-made and up to Kershaw's standards.
It all comes down to the simple rule of "you get what you pay for." The vast majority of Kershaw knives fall under the $100 mark, so you should expect roughly $100 worth of durability and quality. Not bad, but far from great.
Most Kershaw knives work very well as beater EDC knives. You're not afraid to use them in difficult situations because they're cheap to replace, but they're also high quality and durable enough where they're able to complete the task in most cases.
Of course, if you go with one of Kershaw's higher-end knives, you should adjust your expectations more in a favorable direction. Kershaw knives are well made relative to their price.
Warranty
While not exceptional, the warranty

on Kershaw knives is pretty reasonable. As a quick summary, the warranty states that Kershaw guarantees that their knives will work as intended and won't have any manufacturing defects or problems. 
When you send your knife in for warranty service, Kershaw will also service, repair, and sharpen your knife for free. For an extra $10, Kershaw will replace your knife's blade when you send it in for service.
To sweeten the deal more, Kershaw offers free replacement parts. Not all components are always available, obviously, but there is a pretty sizable list of many common Kershaw knife parts that the company will send to you for free.
Overall, it's not too bad of a warranty, especially considering that 77% of Kershaw knives cost less than $100. Kershaw's knife warranty is pretty good and definitely something you should consider when choosing a knife brand.
Is Kershaw a Good Knife Company?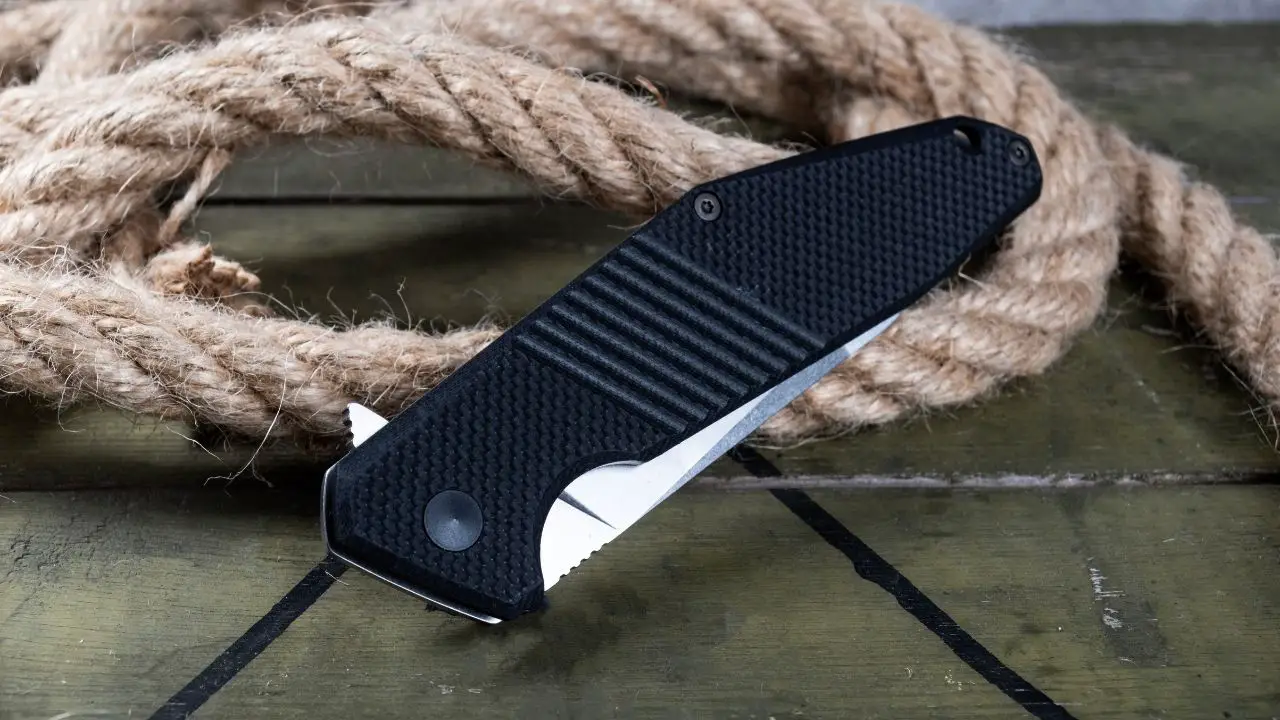 After examining the above information regarding the general characteristics of Kershaw knives, hopefully, you have a better idea of the type and quality of knives that this brand makes.
It's nearly impossible to give a final opinion on whether or not Kershaw is a good knife company because everyone has their personal preferences, needs, and qualities that they look for in a good knife.
Personally, I think Kershaw is a fantastic knife brand, that while lacking a few areas, makes some pretty solid budget to mid-tier EDC beater knives. Kershaw Knives isn't topping the list of best knife brands any time soon, but they definitely have their place in the industry.
Just like any knife brand, Kershaw has its particular strengths and weaknesses. Below we'll take a quick look at the good, bad, and ugly of Kershaw Knives.
Strengths
Value – That's a good word to describe Kershaw: value. By no means does the company make the best knives, but they're hard to beat for the price and quality of materials. Many other knife brands have set some high expectations for budget knives, but Kershaw keeps pushing the boundaries and quality of their knives at a budget-friendly price point.
Quality Control – While far from perfect, Kershaw's quality control for their knives made both in the U.S. and overseas is pretty dang good. I couldn't find many complaints about quality resulting from manufacturer error, and the warranty that comes with Kershaw knives covers any problems if they occur.
Warranty – I already did a pretty good overview of Kershaw's knife warranty, but it's worth mentioning again as it is a pretty big plus for the brand. Not only does it cover manufacturer defects, but you can also send in your Kershaw knife for free repairs and sharpening. Replacement parts are also free, and they offer replacement blades for a reasonable $10.
Marketing – Kershaw Knives is exceptionally aware of what it is and its role in the knife industry. While many other knife brands make budget-friendly knives, Kershaw saw its chance to be a big player in the market and has stayed laser-focused on its goal. Kershaw's self-awareness, resources, sheer volume, and focused marketing are some of the brand's biggest strengths.
Weaknesses
Design – While there are gems among the Kershaw lineup, the company's knife design is a pretty clear weakness for the brand. Many of their knives are relatively ugly, have bad ergonomics, and don't have an overall appealing design. You've just got to sift through the bad ones to find the few actual good Kershaw knives that are worth keeping around and using.
Durability – At a budget price point, you don't expect much from a knife, but the durability of Kershaw knives while remaining at their low price point is a weakness for the company. Most Kershaw knives work well as beater knives that you expect to break eventually, but some of the lighter-weight models simply don't hold up as well as they should.
Where are Kershaw Knives Made?
Kershaw is a pretty impressive knife brand offering reasonably well-made knives at budget-friendly prices. But where are Kershaw knives made for them to provide such cheap knives at such extreme value?
Kershaw Knives, a subsidiary brand of the Kai Group, manufactures its products at its headquarters in Tualatin, Oregon, U.S.A., and overseas in Japan and China. Most well-known and popular Kershaw knives are U.S.-made, but many cheaper models get made overseas to increase production at a low price.
Founded in 1974, Kershaw Knives has gone through a lot of changes since its creation. Early Kershaw knives were primarily made in Japan, but soon the company opened up a U.S. production facility. 
The company's facilities have moved from Portland, Oregon, to Wilsonville, Oregon, before settling in Tualatin, Oregon, where they are today in a 55,000 square foot facility. 
When Kai USA Ltd., a member of the Kai Group, acquired Kershaw in 1996, it helped ramp up its knife manufacturing and bring it to the scale that it's at today where the brand can offer good quality blades at very competitive prices. Kai USA Ltd. also owns the knife brand Zero Tolerance.
Final Thoughts
Deciding whether a knife brand is a good fit for your needs can be a difficult process. There are so many factors and characteristics that you must consider, and even after a lot of research, it can be challenging to come to a definitive conclusion.
Kershaw Knives is a very unique and good knife brand that has many pros and cons. Hopefully, the analysis in this article gives you a better idea of the brand to helps you decide for yourself whether Kershaw is a good knife brand or not.
Just remember to adjust your expectations of a knife relative to its price tag.
Everyone has their own preferences, tastes, needs, and wants. Kershaw Knives may be an excellent choice for one person but not the best option for the next. You'll never honestly know until you test out a few Kershaw knives for yourself and give them a chance.