As an Amazon Associate, I earn from qualifying purchases.
With roots reaching as far back as 1902 and having produced many revolutionary knives, it's safe to say that Buck Knives has been around and is a pretty significant player in the knife industry. But is Buck hiding behind its historically prestigious name, or do they actually make good knives that are worth your money?
Buck Knives is a prominent knifemaker with a long history of making high-quality folding, outdoor, and hunting knives at reasonable prices. Buck knives are built to last and are well worth the money with their subdued and straightforward designs, quality materials, and excellent craftsmanship.
While it's pretty clear from an objective standpoint that Buck knives are pretty solid and respectable blades, they aren't the best option for every person. To determine if Buck Knives is a good brand for your needs, it's essential to carefully analyze the company and brand to come to your own conclusion.
Are Buck Knives Any Good?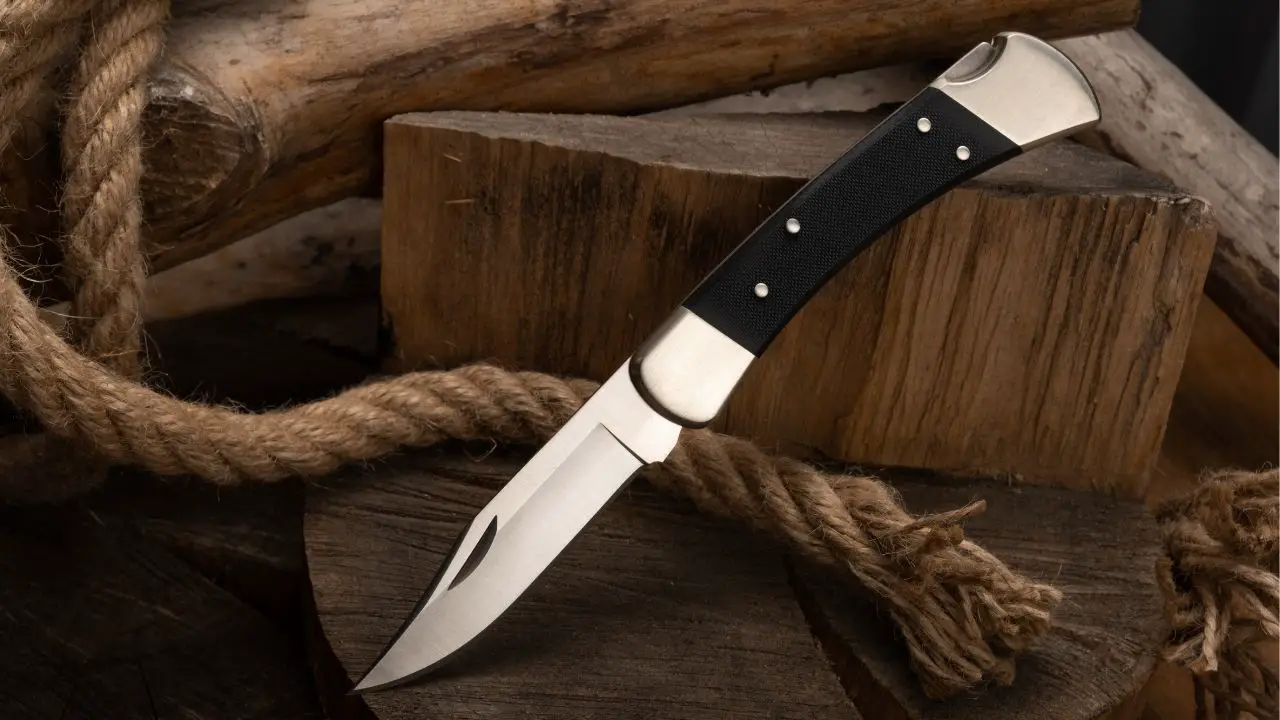 When analyzing a knife brand, there are a million different characteristics and aspects that you can look at to get a good idea of what quality and caliber of knives they make.
Below, I'll do a full breakdown of Buck Knives, including their prices, materials, designs, and so much more. Take this information, analyze what matters to you in a knife, and see if Buck Knives makes blades that meet your preferences and needs.
Price
In terms of pricing, Buck Knives isn't known for its super budget-friendly knives, but it doesn't have the reputation of being extremely expensive either. I analyzed the prices of knives listed on Buck's website, and this is what I found:
| | | |
| --- | --- | --- |
| Estimated Price | Number of Buck Knives | Percentage of Total |
| $0-$50 | 45 | 31% |
| $51-$100 | 49 | 34% |
| $101-$200 | 34 | 24% |
| $200+ | 16 | 11% |
As you can see, the number of Buck knives in the $0-$50, $51-$100, and $101-$200 categories are surprisingly evenly distributed, with a slight increase in the $51-$100 bucket. This data should give you a pretty good idea of Buck's knife prices.
Buck Knives seems to be a reasonably priced knife brand, with many knives for nearly any budget, but with a slight tendency to be on the pricier side of things when compared to more budget-conscious brands. 
For example, Kershaw, a typically more budget-friendly knife brand, has a whopping 77% of their knives priced at or below $100. In comparison, Buck Knives has a slightly lower percentage of knives at or below $100, coming in with 65%.
Make sure to check out my complete analysis on Kershaw to see if their knives are any good and worth your money or not.
Materials
The materials that a company chooses to construct their knife handles and blades can tell you a lot about their attitude towards the quality of their products. 
Overall, Buck tends to use some pretty quality materials, considering the price range of their knives. Buck knife materials aren't the most excellent or highest quality out there, but for what you're paying, they are pretty solid and sure to last a long time.
Common Buck Blade Steels
Unlike many knife companies who offer a variety of different blade materials across their lineup, Buck keeps it pretty simple and sticks to only a handful of blade steels.
By far, the most popular Buck blade steel is 420HC, coming in at nearly 60% of the company's total knife lineup. While the vast majority of Buck knives are 420HC, there are several S30V and 420J2 blades and just a handful of 154CM, 440A, 5160 Carbon, and 5160 Spring knives.
Common Buck Handle Materials
Considering their relatively sparse selection of different blade steels, Buck offers a good selection of knife handle materials. Below are some of the brand's most common handles:
Wood
Rubber
Nylon
Micarta
G-10
Buck offers a good selection of both natural and synthetic knife handle options. Most Buck knives have handles made from the materials mentioned above, but there are also fewer Buck knives with aluminum, plastic, carbon fiber, titanium, and other materials as handles.
Craftsmanship
While Buck isn't a company known for making the highest quality or most expensive knives, they care a great deal about the quality of their blades, and it shows.
Buck has a pretty good track record of excellent craftsmanship and knife quality. Buck has excellent quality control at their production facilities to ensure the products they're sending out are the best possible.
The heat treatment on Buck knives is also excellent, and they're a leader in the industry with their Edge2xTM technology. All Buck blades undergo intensive heat treatment to ensure they hold an edge well and reach the desired Rockwell Hardness level.
While all of this sounds fantastic, it's also necessary to remember that a knife's quality usually ties pretty closely to its price. 65% of Buck knives are below $100, so you should adjust your expectations for the price point.
Of course, Buck knives are renowned as very well-made blades with excellent craftsmanship, so more often than not, you'll be pleasantly surprised by the level of quality that you get for the price.
Durability
The durability of Buck knives is honestly something that you don't have to worry about much. Nearly everyone I've talked to or found online has nothing but good things to say regarding the durability of their Buck knife.
Especially for the price, Buck knives are incredibly durable and capable of taking quite a beating.
While the selection of Buck knives designs, which we'll talk more about in a second, is quite extensive, most Buck knives cater to outdoors and everyday carry use. Those scenarios require a knife to be very hardy and durable, and Buck generally holds up well.
I've always had to bring it back to the age-old saying, "you get what you pay for," but with Buck, there's no need to have your expectations too low. Buck makes some excellent knives that will hold up under a reasonable amount of harsh use and are overall durable tools.
Design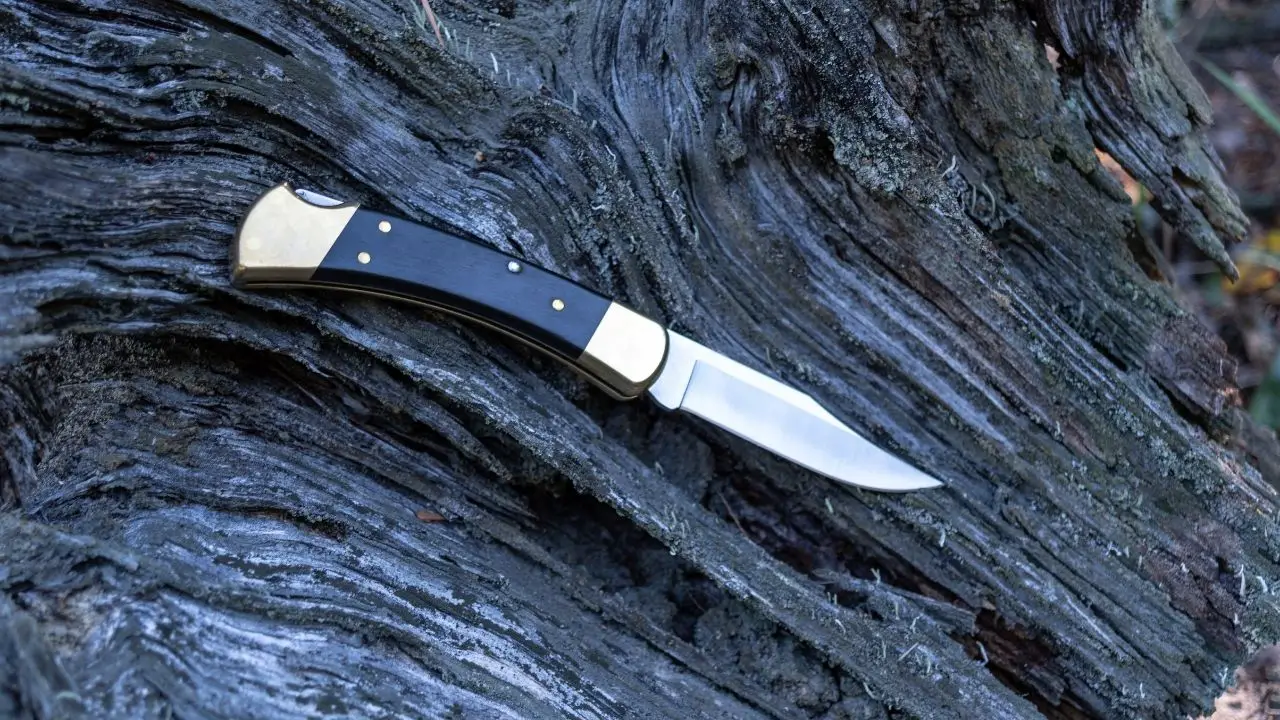 Buck has experimented with various knife designs throughout the years, but the brand continually returns to its roots of a very traditional and minimalist look.
Buck has fostered pretty significant design trends throughout their own company and the knife industry as a whole with their famous 110, 112, and 119 knife series. The Buck 110, with its unique design and fascinating history, is one of Buck's most memorable blades.
There are exceptions to this classic style throughout the Buck brand, though. For example, the Buck Nobleman has a much more sleek and modern design when compared to the rest of the company's lineup.
The vast majority of Buck knives have a simple drop or clip-point blade, and their handles are straightforward and decently ergonomic. Buck Knives has its signature classic-rustic look that has become nearly synonymous with the brand, but they're not afraid to try out new designs and aesthetics.
At this point, you probably have a pretty good idea of the type of knife design that Buck tends to make: simple, classic, and practical. Some people adore Buck's knife design direction, while others want something more modern and experimental.
Warranty
Buck Knives offers an excellent warranty on all of its knives. Buck's warranty puts the brand above many other knifemakers who don't offer anything nearly as good and helps to show that they care and believe in the knives they're making.
You can go over the full Buck Knives warranty here

, but I'll do a quick breakdown of the highlights and essential parts below.
I like to think of the Buck warranty in three parts: problems that are the manufacturer's fault, problems that are due to misuse or your fault, and general knife maintenance.
Buck's warranty covers material and craftsmanship defects that are their fault. If your knife has a manufacturing or material defect, you can send it to Buck, and they will repair or replace it for free. This part of the warranty excluded problems due to knife misuse, such as prying or using it as a hammer.
This next part of the warranty that covers problems that stem from the misuse or regular wear and tear is where things get good. If you break your knife and it's not due to a material or manufacturing defect, you can send it to Buck so they can assess the damage. Buck will repair your knife if possible, and if it's beyond repair, they'll let you choose a similar replacement knife for 50% of the price.
The last part of the warranty that covers regular maintenance is a feature that you rarely see, and when you do, it's usually only at super high-end knife companies. For a super reasonable price, you can send your Buck branded knife in for a S.P.A. treatment (sharpen, polish, and adjust), and you'll get your blade back looking fresh and new.
Is Buck Knives a Good Knife Company?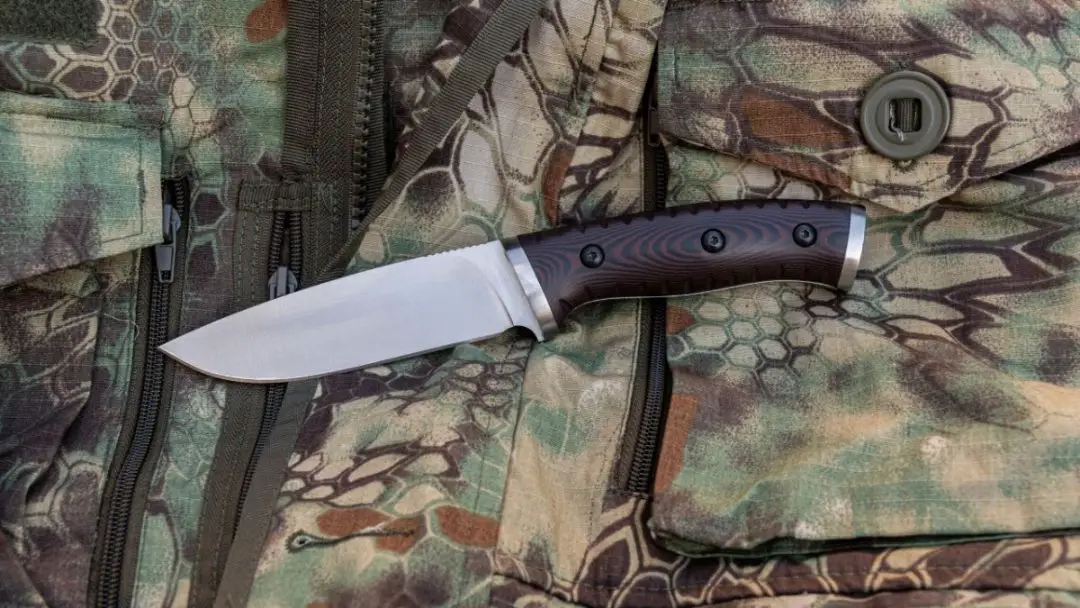 We've thoroughly covered many aspects of Buck as a company and the quality of their products, so below, we'll bring it all together to hopefully help you decide whether Buck is a good knife company for your needs.
Strengths
Affordability – Through quantity, a streamlined process, and budget-conscious materials, Buck makes some excellent knives for very reasonable prices.
Durability – You'll hear stories all the time from Buck knife owners of how their blade lasted many years through regular and often pretty harsh use.
Culture – There's a great community of enthusiasts and a sense of culture around Buck knives due to their long history of making quality, reliable knives.
Warranty – The warranty on Buck knives is excellent and one of the best you'll find, especially considering that most of their blades cost less than $100.
Weaknesses
Blade Steels – Buck has perfected their processes for the few blade steels they offer, but there aren't many options or higher-end blade steels available.
Consistency – Buck has recently expanded and grown quite a bit, and while they've handled it well, the consistent quality of their products has sometimes lagged.
Innovation – Buck has done some incredible things over the years, but they tend to stick to what they know, which often stifles their innovation and makes them less cutting-edge.
Do Buck Knives Hold an Edge?
While Buck doesn't give too many blade steel options on their knives, they have perfected the ones they decide to offer. Buck expertly heat-treats and puts an edge on their knives using their innovative Edge2xTM technology.
Buck knives are excellent at holding an edge, and many of the newer models are an absolute breeze to sharpen. Some people report that older Buck knives are more difficult to sharpen, but you can usually get it done with some effort, time, and a good whetstone.
Where are Buck Knives Made?
Since the founding of Buck Knives, the company has moved around quite a bit but currently have their headquarters in Post Falls, Idaho. 
Buck Knives produces around 87% of its knives in the United States at their manufacturing facility in Idaho. Buck imports the rest from overseas, primarily from China. According to Buck, they decided to outsource some of their manufacturing to China when they relocated to Idaho from California. 
Are Buck Knives Made In China Any Good?
There are both positive and negative reviews regarding the imported Buck knives produced overseas, so whether China-made Buck knives are any good largely depends on who you ask. 
During the initial transition to overseas production of their lower-end knives, Buck encountered many quality control problems and other issues. Over time, Buck has done a decent job of addressing these concerns and improving the quality of their imported knives.
Currently, imported Buck knives made in China are nearly up to the standards of the models made in Idaho, so you should have very few reservations about getting one of Buck's imported knives based solely on its country of origin.
Final Thoughts
Buck is a very reputable brand with a long history of making excellent, classic knives. There are many amazing things to love about the brand and a handful of negatives to consider as well. Whether Buck Knives is a good brand for your needs depends on your circumstances, but hopefully, this article can help you make an educated decision.