As an Amazon Associate, I earn from qualifying purchases.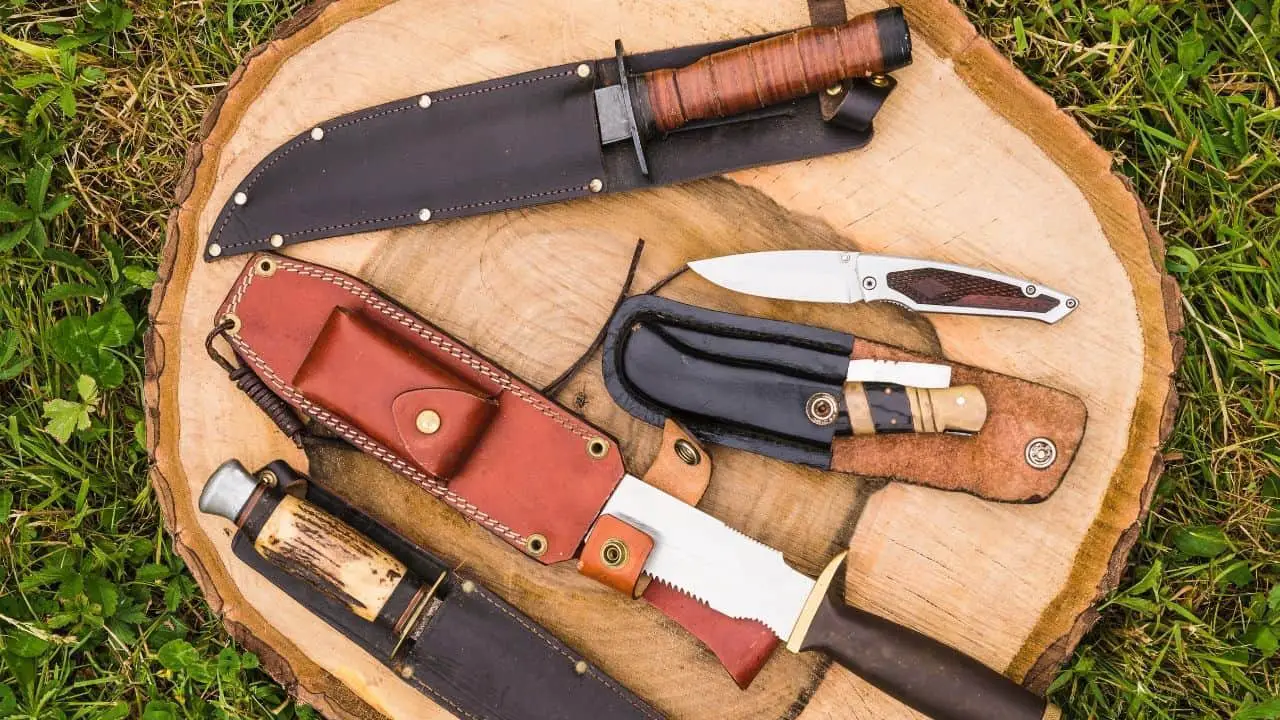 If you value a quality knife, it is always a good practice to do a bit of research on the knife you are thinking about getting. While it is essential to know all of a knife's specs and nuances before purchasing it, knowing where a company manufactures their knives is equally as critical.
I decided to take some time and research where Knives of Alaska knives are manufactured and made. In the following article, I'll let you know everything that I learned through my research. 
With their headquarters in Texas, Knives of Alaska manufacturers all of their knives in the U.S.A. Knives of Alaska is a knife company that makes high-quality hunting and outdoor knives. They place a large emphasis on quality, which is one of the main reasons why they make their knives in the U.S.A.
Whether you are intensively researching Knives of Alaska because you are looking into getting one of their knives or are just curious to know where they make their knives, I'm here to answer all of your questions.
In the following sections, I'll cover where Knives of Alaska manufactures their knives, where they have their headquarters (it's probably not where you would think), and a host of other things you should know about the company.
So, enough talking about what I'm going to talk about, and let's just get right into the good stuff!
Where are Knives of Alaska Knives Manufactured?
Knives of Alaska is a small knife company that focuses a lot on their products' quality, although their knives are a bit pricey. Their knives are known to be very durable and able to stand up to the elements while out fishing, hunting, or just being in the outdoors.
But where are they manufacturing their knives to ensure such quality both in craftsmanship and material?
To ensure that all of their knives are up to their standards, Knives of Alaska makes all of their knives in the United States of America.
More specifically, Knives of Alaska produces their knives in Texas, U.S.A.
Many U.S. knife companies end up moving their knife manufacturing out of the country. However, the quality of the product they produce out-of-country often drops because they don't invest in suitable materials and good quality control when they move their production.
Luckily, as of now, Knives of Alaska makes all of their knives in the U.S., so this problem with companies making lower-quality knives in other countries is not an issue with this brand. For now, at least.
Where are Knives of Alaska Sheaths and Accessories Made?
In addition to the many acclaimed knives and tools that Knives of Alaska make, they also have an assortment of sheaths and other accessories. But are their sheaths and accessories made in the U.S.A like their knives are?
In the next couple of sections, we'll dive into this and cover everything you need to know regarding Knives of Alaska's knife sheaths and accessories.
Knives of Alaska Knife Sheaths
The sheaths that Knives of Alaska produce have the same sort of attention to detail and outstanding qualities that their knives possess. But even better than that, Knives of Alaska sheaths are made in the U.S.A.
Clearly, from the build quality, they put quite a bit of work into crafting their sheaths, whether for knives, saws, or other Knives of Alaska tools.
There is not a lot of definitive and trustworthy information about the sheaths' actual production process, and knives for that matter, that Knives of Alaska makes. 
What I do know, though, is that they make everything in the United States of America, but whether they produced it at their headquarters in Texas (yes, we'll talk more about this later) or at some other facility is not common knowledge.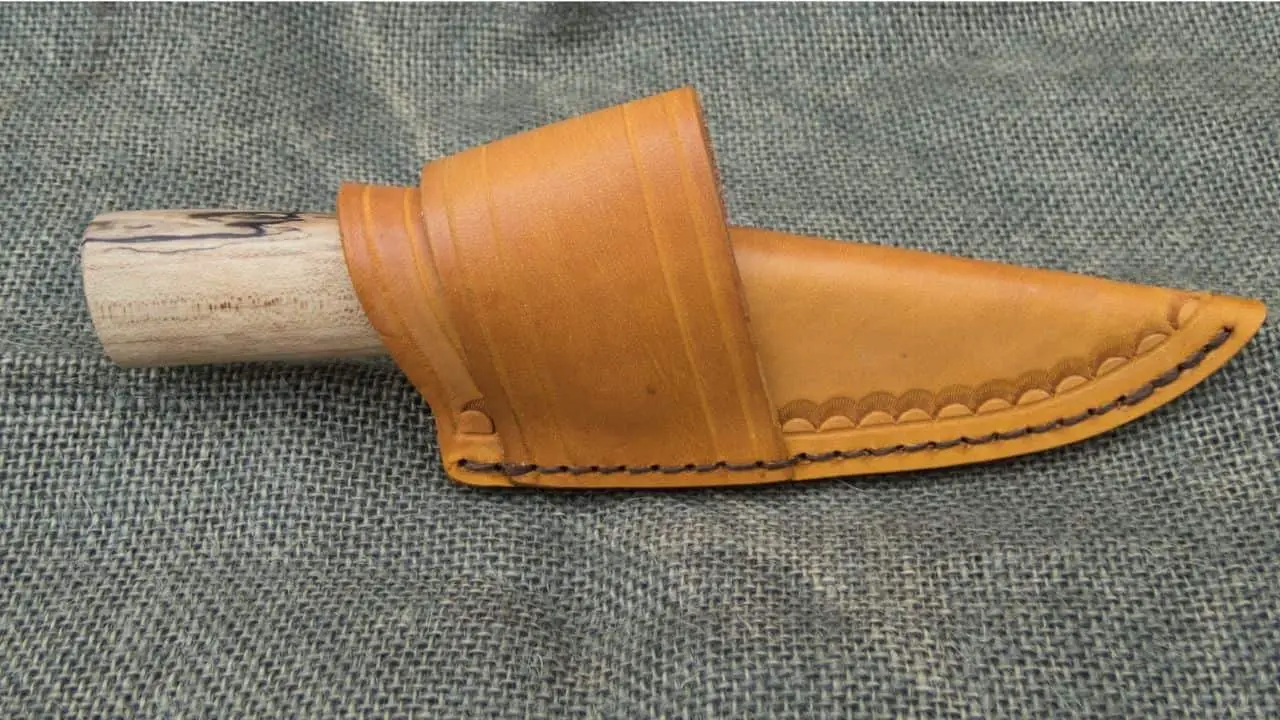 Knives of Alaska Accessories
On the Knives of Alaska website, there are a select few accessories to choose from, but they are all pretty great. You know what they say, quality over quantity!
Like the rest of the Knives of Alaska products, they've marked their accessories as "Made in the U.S.A.," which is always a good sign.
As of writing this article, Knives of Alaska is offering shirts, signs, and hats. While this isn't everything that you can think of to put a logo on, it will cover most people's branded merch needs. So, I'd say it is a fine selection and more points to them for even making their T-shirts in the U.S.
Where are Knives of Alaska Headquartered?
As I have sporadically mentioned throughout this article, the location of Knives of Alaska's headquarters might surprise some of you. 
When you think of a company with the brand name of "Knives of Alaska," you would immediately assume that they are made and headquartered in Alaska. But this is only partially true for Knives of Alaska.
Let's get into where they have their main headquarters and their lodge/testing area/second headquarters location.
Knives of Alaska's Texas Headquarters
Yep, you read that right. Knives of Alaska is headquartered in Texas.
As a fellow Texan myself, it is quite flattering actually. But for real, this is quite an odd spot to base your company that has the word "Alaska" right in its name. However, once you read a little more into it, it makes a lot of sense.
Put simply, getting a large quantity of steel to Alaska is quite expensive. It will be expensive any way you slice it, but getting it to Texas is probably a lot easier.
Add in that the founder and president of Knives of Alaska has lived in Texas part-time since 1989, and you have a pretty good recipe for the headquarters of the company to be based in Texas even though it makes no sense in regards to the company's name!
Knives of Alaska's Lodge Located in Alaska
I teased this a little bit earlier, but Knives of Alaska has a location in Alaska. It's called the Alaska Expedition Lodge and is just a fishing and hunting lodge owned by Charles Allen, the founder and president of Knives of Alaska.
This lodge is in the middle of the Alaskan wilderness with no civilization nearby. While the lodge's primary use is to house guests that are there to hunt and fish, it is also a real-world testing ground for the knives produced by Knives of Alaska.
Yep, they test the Knives of Alaska knife designs out in the real Alaskan wilderness. If you ask me, that seems pretty cool.
This second Knives of Alaska location, while not an official second headquarters, is a pretty prominent aspect of the company. It is crucial to the process of designing, testing, and creating new knife designs.
Are All Knives Made by Knives of Alaska Made in the U.S.A.?
According to the Knives of Alaska official website, all of their knives have the "Made in the U.S.A." stamp.
So, yes, all the knives made by Knives of Alaska are made in the United States of America.
And what Knives of Alaska make in the U.S. is not just limited to their knives. Earlier in this article, I talked about how the Knives of Alaska sheaths and accessories are also proudly made in the U.S.A.
Knives of Alaska is a pretty small knife company, at least when compared to some of the larger ones, and they place quite a high emphasis on the quality of their products. Their evident focus on quality can be seen in the build quality and durability of their knives and is undoubtedly a byproduct of their manufacturing location.
Why are All Knives of Alaska Knives Made in the U.S.A.?
While there are exceptions to this rule, generally, knives made in the U.S.A. are a little more high quality than ones made outside of the country. I'm not going to get too deep into this because this isn't an article on economics, but just know that IN GENERAL knives made outside of the U.S. are lower quality than ones made in the U.S.
There is no way of really knowing why Knives of Alaska make their knives in the U.S., but based on why other companies do it, there is one overarching reason. There are probably hundreds of factors, but I'll talk about one of the larger and more prominent ones.
Quality control. 
If you are making any product type, this is one of the most critical factors that separate a great product from a good one. If you are running your manufacturing overseas and your headquarters are in the U.S., it is challenging to get top-quality quality control.
By making their products in the U.S., Knives of Alaska can have excellent quality control. This focus on quality control will result in a much better end product.
While it might cost more, which you can see in Knives of Alaska knives' prices, the end knife is higher quality and will usually last longer. Quality control is especially crucial for hunting and survival knives because many people will trust their knives with their lives.
Well, that's all that I've got for you today! Below are some of my favorite knives made by Knives of Alaska. These knives are really great for any outdoorsmen, especially if you hunt and fish often.