As an Amazon Associate, I earn from qualifying purchases.
Because of all of the regulations and rules, mailing knives can be very uncertain and stressful. There are many shipping and mail services, and each has its own set of rules that you must follow. It can become quite overwhelming and confusing, so here is everything you need to know about shipping or mailing your knife using USPS, UPS, or FedEx.
The United States Postal Service (USPS), United Parcel Service (UPS), and FedEx all allow knives to be shipped using their services. You may need to get special authorization to ship switchblades and other restricted knives. Make sure to package and secure knives properly before shipping them.
Knowing which knives you can and can't mail can be pretty stressful because you don't want to damage or lose your knife. While there are many rules and regulations, it's not that difficult to understand once you take a minute to examine the rules each shipping carrier has for themselves.
Let's jump right into it and look at how to safely and properly ship a knife using each of the major shipping carriers USPS, UPS, and FedEx.
Mailing Knives with USPS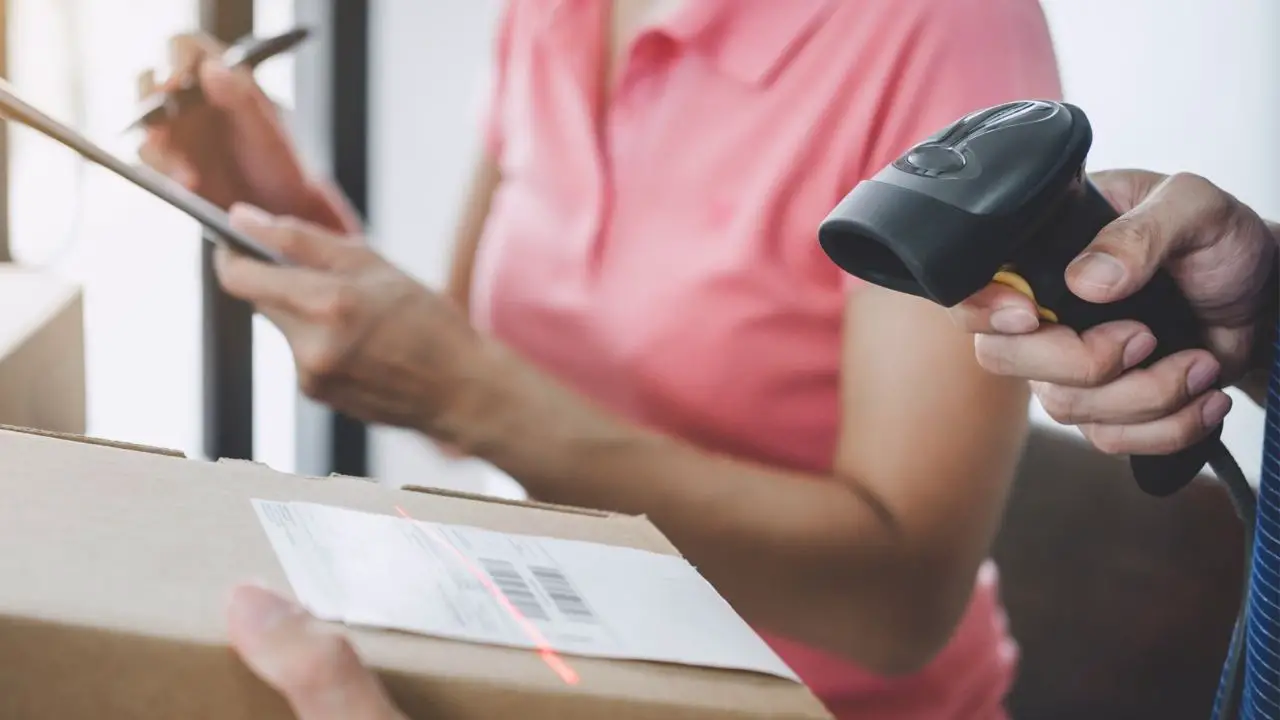 The U.S. Postal Service has been around for a long time and is a great way to reliably mail your knife. USPS reaches every single address in the United States, so if you're shipping your knife domestically, this is a fantastic option.
Which Knives Can You Mail Using USPS?
The USPS has quite a few regulations in place that prohibit you from mailing specific types of knives. According to their rules, USPS splits all knives into two major categories: general knives and switchblade knives.
Here is how USPS defines these two categories:
General Knives: "Sharp instruments include all sharp-pointed or sharp-edged implements such as knives, tools, ice picks, razor blades, stilettos, or similar devices" (Source).
Switchblade Knives: "A switchblade knife has a blade that opens automatically by hand pressure applied to a button or other device in the handle, or by operation of inertia, gravity, or both" (Source).
The exact definition of a switchblade changes slightly depending on who you're talking to, so make sure to follow USPS's description. Any knife that does not qualify as a switchblade knife falls into the general knife category.
USPS allows you to mail all general knives. Switchblade knives have many restrictions that only allow government entities or specific organizations to send or receive them using USPS, so most civilians can't mail switchblades using USPS. Check out the official USPS website

for up-to-date information on what knives you can and can't mail using their service.
Make sure the knife you are mailing is legal to own wherever you are sending your package!
How to Package a Knife to Mail Using USPS
USPS provides pretty specific instructions for how you should package your knife before mailing it. Below is a quick rundown on USPS's requirements and advice on how you should package your knife.
Packages containing knives that you intend to mail using USPS should be extremely secure and unable to be easily opened. USPS recommends both an outside and inside layer of packaging for knives (such as wrapping your knife in bubble wrap and then placing it inside a box).
Make sure you put plenty of cushioning material to protect people that handle the package as well as the knife contained inside. When you're done packaging a knife for mailing, there should be no way for the knife to cut through the packing material and harm anyone that comes into contact with the package.
As for marking your package, USPS recommends that you do NOT mark your parcel in any manner to indicate its contents. For up-to-date information on how to package and mark a USPS package containing a knife, check out their website

.
How Good is USPS for Mailing Knives?
USPS seems to be a pretty reliable and reputable shipping carrier when it comes to mailing knives. From my research, very few people have had trouble mailing their knives using USPS, and overall it's a fast, pleasant, and efficient system.
USPS is excellent for shipping small parcels, which will encompass most knives. Also, make sure you get your knife insured for whatever it's worth before shipping just in case there is a mishap. It'll help you sleep a little better at night, trust me.
Shipping Knives with UPS
The shipping company UPS has its roots dating all the way back to 1907. UPS has been around and delivering packages for a very long time, and they have quite the positive reputation to back them up.
As of writing, UPS ships to well over 200 countries, nations, and territories, so there is a pretty good chance you can ship your knife using UPS no matter your location.
Which Knives Can You Ship Using UPS?
UPS is pretty relaxed about what they are willing to ship, but they still do have a few regulations in place that you must follow. 
According to the official UPS website

, UPS doesn't explicitly ban you from shipping knives using their services. However, you should be careful because depending on what knives you're shipping, they could violate their restrictions.
UPS says that they will only ship certain dangerous goods and weapons on a contractual basis. So it really comes down to whether your knife would be considered a weapon or dangerous good. I would argue that most pocket knives are tools and shouldn't be categorized as dangerous goods or weapons. 
I've shipped many knives, and I've heard of many people doing the same using UPS, so it doesn't seem to be a problem. 
The only time shipping knives using UPS could potentially be a problem is if the knife is egregiously scary, large, or intended as a weapon. You also must be sure that the knife you are shipping is legal to own in the place you are sending your package.
For up-to-date information on what UPS prohibits or only ships on a contractual basis, make sure to check out the UPS website

.
How to Package a Knife to Ship Using UPS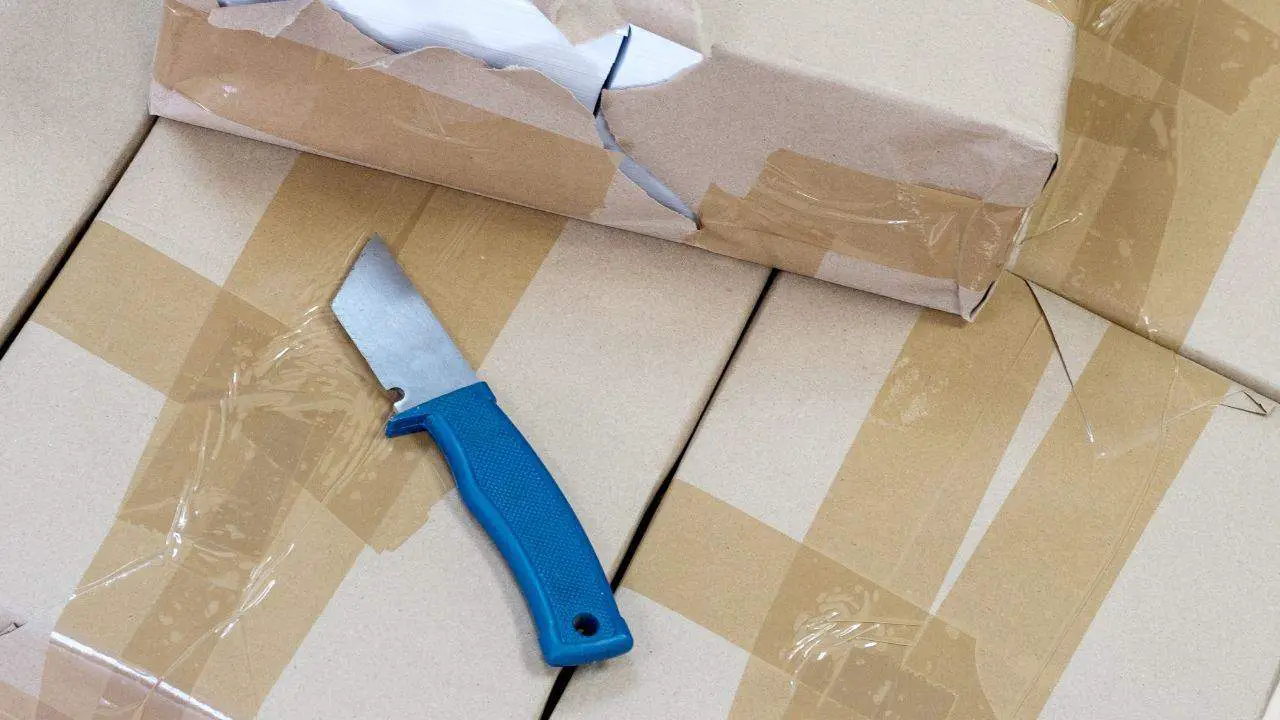 When shipping a knife using UPS, make sure to pay special attention to its packaging, so your knife doesn't get harmed or lost during transit.
You should tightly wrap your knife or place it in an interior box, place it in a rigid exterior box, and then put plenty of packing material around your knife so it cant move around at all. When shipping knives, you can't really put too much packaging or cushioning material, so error on the side of caution and add more than you think you might need.
It's better to overpackage your knife than have to deal with a broken or lost blade because the packaging was insufficient.
Below are a few tips provided by UPS to give your package the best chance of arrival and safe transit:
Use a rigid box that has flaps
Remove any labels or indicators on the box that are no longer apply to the contents of the package
Securely wrap all items separately
Use plenty of adequate cushioning material for the items you are shipping
Seal your package with strong tape intended for shipping purposes
Put a single, clear address label on the outside of the box as well as one inside the package
Make sure to include complete delivery and return information on the outside package label
For more information on packaging your knife for shipping with UPS, check out UPS's packaging guidelines page

.
How Good is UPS for Shipping Knives?
UPS can be a little expensive to ship smaller packages, but their great tracking features often make it worth the extra money. Overall, most people who ship knives using UPS are pretty happy with their experience.
It's always a good idea to get package protection or insurance for your package whenever you ship knives.
Shipping Knives with FedEx
Established in 1973, FedEx is a very reliable and rapidly expanding shipping company. FedEx services over 200 countries, territories, and nations as of writing.
Which Knives Can You Ship Using FedEx?
FedEx is pretty upfront and clear on what they accept and won't ship. You won't have any trouble sending most utilitarian knives and pocket knives using FedEx.
When shipping knives using FedEx, there are two significant policies that you must pay attention to:
FedEx won't ship dangerous goods (if your knife is very threatening looking or large, it could be considered a dangerous good)
The knives you ship must be legal to own in the location where you send them.
For more information on what items you can and can't send using FedEx, make sure to check out the official FedEx website

. 
How to Package a Knife to Ship Using FedEx
The best way to package a knife before shipping using FedEx is to use a rigid outer box with plenty of padding material inside. Place your knife inside a smaller box or wrap it tightly before placing it in the large box with the cushioning material.
When shipping a knife, it's best to add more cushioning material than you might think to ensure your knife stays safe while in transit. You want to avoid a broken knife at all costs, and thoroughly packaging and padding your knife is the best way to go about making sure it doesn't happen.
You can check out FedEx's general packaging guidelines here

.
How Good is FedEx for Shipping Knives?
FedEx is a great and quick shipping company that works wonderfully for shipping knives. While FedEx can sometimes be on the expensive side of things, they are known for their speed and tracking features, which are major pluses when shipping knives.
Below are a few of my favorite pocket knives, so make sure to check them out if you're interested!