As an Amazon Associate, I earn from qualifying purchases.
So about three years ago, I found myself in need of a folding saw. Just like any sane person would in that situation, I wasted hours scouring the internet for the best folding saw to suit my needs. 

My needs were pretty simple and basic. I needed a sturdy saw that would hold up for a long time, but was light enough to just fold up and be easily thrown into a backpack. This was going to be my main saw for my survival interests and escapades so it better look good too. Not look like the old red and white folding saw my neighbor would trim her fruit trees with. It had to be strong, light, useful, and stylish. 

After many hours, I found and bought the Bahco Laplander Folding Saw. Now, nearly three years later, I'm writing this review and still using my Laplander. It's been through a lot, seen a lot of things, and is still running like a champ after almost daily use for three years. 
Specs and Overview 
The Bahco Laplander folding saw is great for light backpacking as well as bushcraft and survival. It's the perfect blend of being a durable, heavy-duty saw, and being light enough to take on a hike or with you into the woods. Everything about this saw fits the needs of a survivalist. From the weight to the blade size, all the way to the blade lock and design of the folding saw. 
| | |
| --- | --- |
| Saw Name | Bahco 396-LAP Laplander Folding Saw |
| Saw Style | Folding |
| Model Number | 396-LAP |
| Overall Length | 16.75 inches |
| Closed Length | 9 inches |
| Blade Length | 8 inches |
| Weight | 6.5 ounces |
| Blade Steel | Stainless Steel |
| Blade Finish | Black Rust and Low Friction Coating |
| Handle Material | Two-Component Plastic |
| Tooth Spacing | 7 TPI (teeth per inch) |
| Safety Blade Lock | Yes (locks when open and closed) |
| Teeth Type | XT (cuts on the pull and push) |
To see the full list of specs and practical details of the Bahco Laplander folding saw, check it out on Amazon

. If you want to see my more personal, yet informative, review on this folding saw just keep reading.
Personal Ratings and Thoughts
You can look at the charts of all the specs on this saw all day, but looking at how it will actually stand up in the real world, as well as what someone who has personally used the saw thinks about it can be much more valuable. All of these ratings as based on what I've experienced using the saw and testing its limits. Here are my thoughts.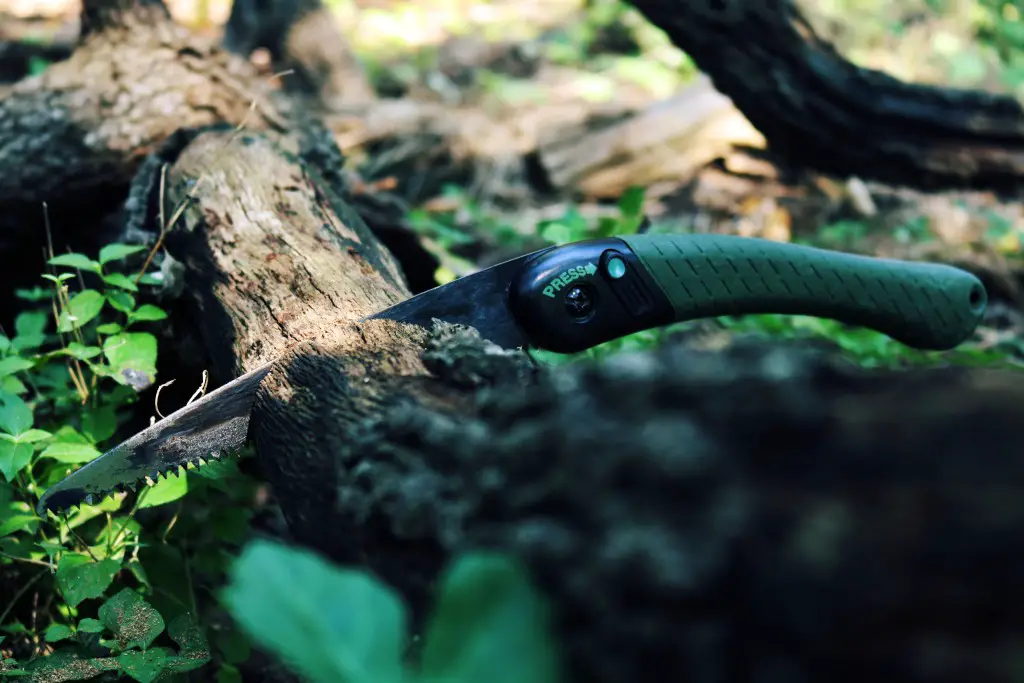 Quality and Durability – 10/10
This thing is a beast. I've had my Laplander for nearly three years and have had no problem with anything on it breaking. The blade of the saw is sturdy stainless steel coated in a black finish. The handle on this saw is a mildly grippy plastic. Although it is plastic, the handle is definitely a premium feeling and very durable. 

Performance in the Field – 9/10
In all the time I have spent using it, I have never experienced a dip in performance from this saw. The blade has stayed pretty sharp throughout all of its use, never having to be sharpened or replaced. Anytime I need to saw a branch or something, I just flip it open and take care of the task with ease. 

Ease of Use – 10/10
The XT teeth in this saw make it a breeze to cut through limbs and other things because you are cutting while you are pushing and pulling. The anti-friction coating on the blade also makes the saw cut easily without sticking.

The Laplander also has a very nice blade lock that securely holds the saw both open and closed. Even over time, I have not found the lock on this thing to weaken or let the blade move in any way while I'm using it. 

Value for the Money – 8/10
For right under $25 dollars in the US, this folding saw is a great value. Not one day since buying it have I regretted this purchase. This light, durable saw also has replacement blades available from many different retailers so that you don't have to buy a whole new saw if the blade dulls or breaks. 
I hope that my ratings and thoughts on the Bahco Laplander folding saw where informative and helped you come to a decision about whether or not to purchase this wonderful tool. Check out the current pricing of the Bahco Laplander folding saw on amazon here

. Keep reading to learn more.
What I Like about the Bahco Laplander
The list of everything I like about this saw would be pretty long. I'll spare you, and give a more concise and quick version. 

The blade is small, but once you start using it you find that it cuts with ease. The stainless steel blade is coated with a black anti-rust and stick coating. This will ensure that your blade doesn't get stuck often when your sawing, as well as keeping it from rusting. With seven teeth per inch, this saw literally chews through the wood. 

The locking mechanism on the Laplander is great. You simply hold the button down and swing the blade open, or hold the button and close the saw with a click. It's a very strong lock that you take for granted until you borrow your friends saw that doesn't have a great blade lock and you learn to really appreciate yours. 

Lastly, the grip and handle on this thing are great. Although it has its issues that I'll describe below, the material that the handle is made out of us surprisingly durable and easy to hold on to. It's a small touch, but having a small hole at the base of the handle for a lanyard or loop of leather is great. When your climbing through a tree to get to the branch that your trying to cut, a loop of string around your wrist that keep your saw from falling is super nice to have.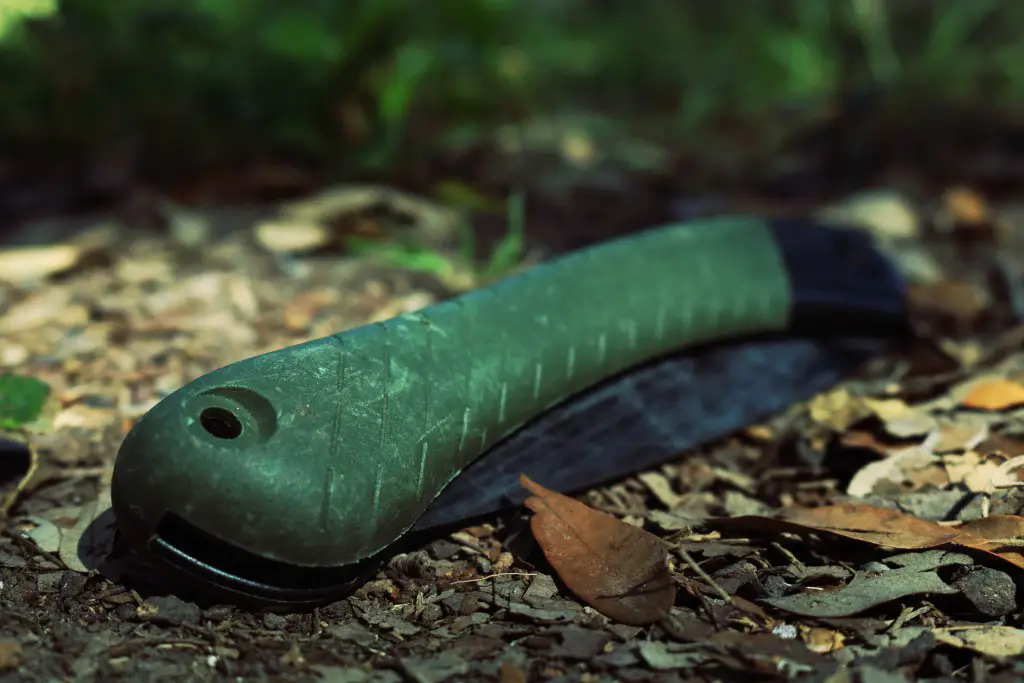 What I Dislike about the Bahco Laplander
There are two main things that I dislike about this folding saw. Overall I think this saw is great, so I'm having to be a little nit-picky to find things I don't like. But here it goes anyway. 

The blade thickness is a little too thin for my liking. Because of the thickness of the saw blade, the blade is able to bend and have some flex to it. I've found this to be a small hindrance when I'm sawing because the blade is able to flex to the side and either mess up the line of the cut or scare me and think it's going to snap it in half. It's not a bad flex, but it's enough to make it on the list of dislikes. 

My other issue with this saw is the handle material. While the handle feels great in the hand and is grippy enough to easily saw with, once it gets hot outside things go south. I'm not sure what it is, but once the temperature outside gets hot enough where my hands start to sweat a little, the grip becomes sort of sticky. This will not be a problem if you live in a colder climate, but for anybody living in a place that gets hot, take note of this small quirk that the saw has. 
Is the Laplander Really the Best Option?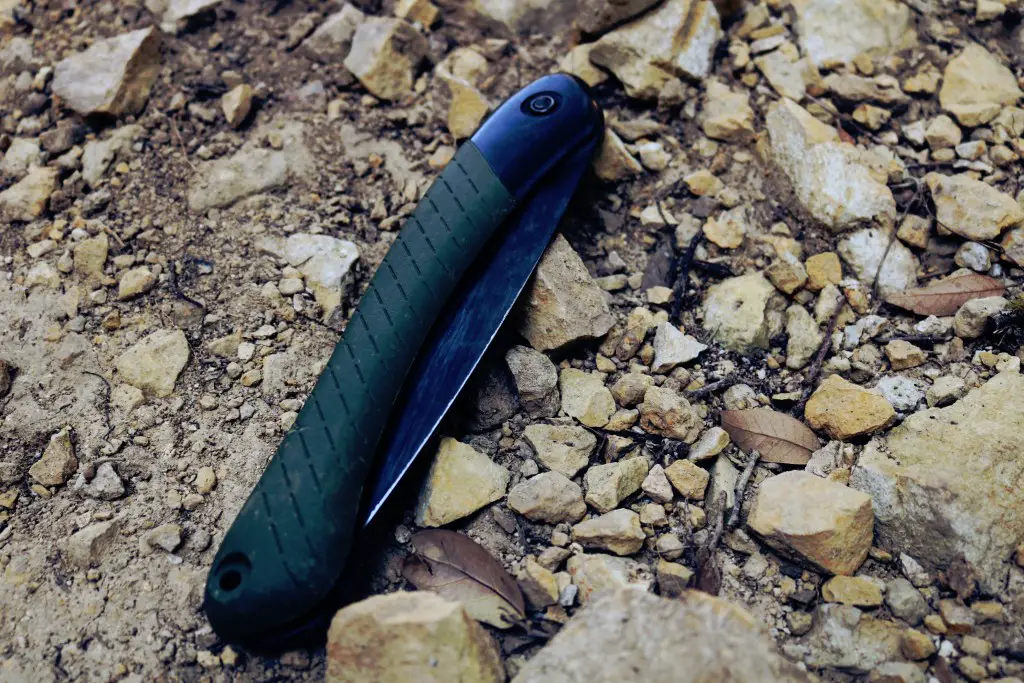 Personally, I would say the Laplander is the best option out there for a nice, high-quality, cheap folding saw. But there are many other options and choices if your needs are different than mine. Since buying the Laplander, I've had the chance to use and try a bunch of different folding saws. While there are some nice ones out there, I've never found one that is better than the Laplander for my needs. 

Whether the Laplander is the best option for you really depends on what you're doing with it. For survival and bushcraft, there is nothing better than a Laplander in my opinion. However, if you are going to be taking your folding saw on long hiking trips or out backpacking, there are definitely lighter options like the Corona RS 4040 6-1/2-inch blade. 
Final Thoughts
So overall, the Bahco 396- LAP Laplander Folding Saw is a great saw. Minus a few nit-picky problems, everything about this saw is great quality and works like a champ. I love just being able to throw this saw into my bag and know that it's going to hold up and work. 

It's not whether or not this is a great saw, it's more about whether you need such a saw or not. If you don't see yourself using this saw often or at all, there are other ways to spit small wood with a tool you are probably carrying around with you in the woods anyways. Check out my article on batoning wood with a knife here.
However, if your needs point toward this folding saw, I say just buy it. You won't regret your purchase.